Here is the new Video edit to You & I ( Bodybangers Remix) !
And also I'm going to perform at TOMORROWNATION. You can get tickets here:  TICKETS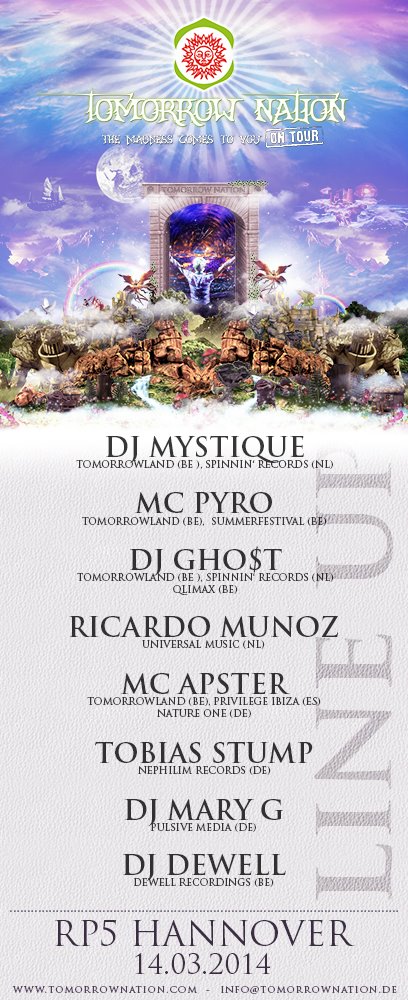 I REUPLOADED THE VIDEO BECAUSE IT'S BLOCKED IN MOST COUNTRIES ( ON YOUTUBE ).  
ENJOY!
THIS IS MY NEW RELEASE, AN ORIGINAL SONG THAT I WROTE WITH MARY G.
WE SHOT THE VIDEOCLIP IN SPAIN, I HOPE YOU LIKE IT! =)  
IF YOU CAN'T SEE IT ON YOUTUBE CHECK THIS LINK:  http://www.myvideo.de
A FAST LITTLE SIDE PROJECT WITH MY BROTHER.
AN OLD SONG THAT WE RECORDED JUST FOR FUN =)
IF YOU CAN'T WATCH IT, TRY THIS:  VIDEO ON FACEBOOK